Wooden furniture gives you the opportunity of limitless designs, style and budget requirements when furnishing your home. At Craft Furniture, we have the expertise to provide your dream pieces with a common, golden thread.
There is no room in the house that doesn't suit the comfort, richness and warmth of wooden furniture. From dining room tables to bed frames, cupboards to chairs – the visual appeal of wooden furniture cannot be overstated. Most of all, wood offers a unique combination of aesthetic and unrivalled structural integrity that other materials cannot replicate.
Wood has the ability to transform the mood of your house. Wooden furniture creates a welcoming and homely feel in an 'organic' sense as it has a nature-connected aspect of interior design and decorating. Wood is a trend that has lasted generations as it offers timeless quality as well as uniqueness that cannot be matched.
Walnut is a hard and durable wood that carves well, making it an excellent choice for furniture that requires intricate woodworking. It's dark, exotic look also offers a modern and daringly original appeal to any decorating space in your home.
This style coffee table is proving to be more and more popular. All products created by Craft Furniture use ready Satin Sprayed Poly Urethane white helps to bring the grain to life
Custom-built in our Craft Furniture factory to your specifications and design requirements, select any product from a magnificent dining room table to benches, chairs or servers. All pieces follow the natural shape of the trees and expose their inner, organic lines – making walnut's distinct appearance a go-to wood for all those whose aesthetic emphasizes the raw beauty of wood.
This server was designed as a three-piece set match the coffee table above and side table below. The dark walnut complimented with different shades of greys (or blacks) gives a personal and daring twist to each piece.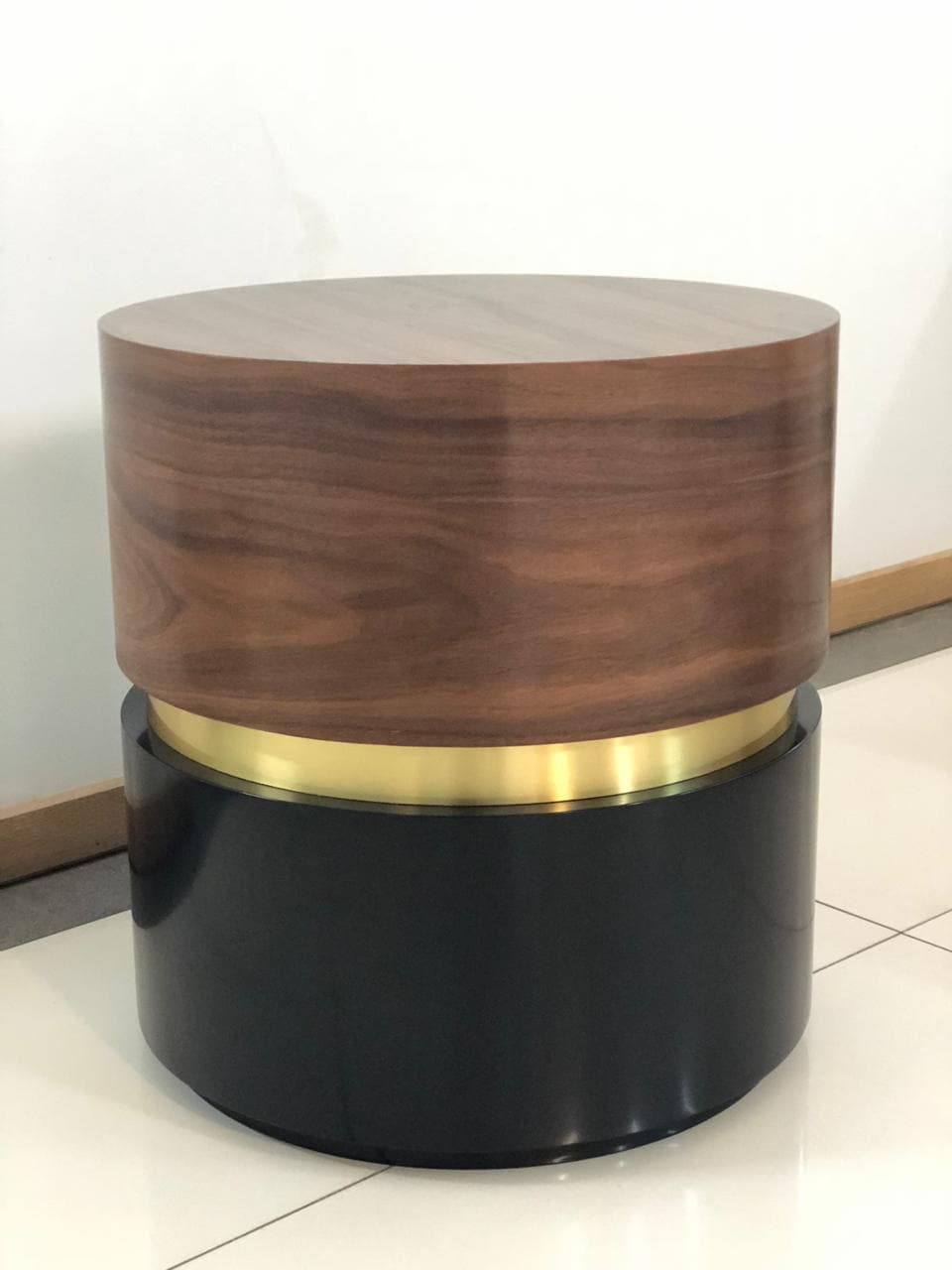 Wood certainly adds a sense of personality and charm to any room, whether it be lighter-coloured wood or rich darker hues. There is something mesmerising and mysterious about a darker walnut furniture piece. And when crafted by skilled artisans, there is boundless potential for design innovation to bring further aesthetic attraction to a what seems like a simple piece of furniture.
This wooden side table is the final piece of the set. Notice the darker base which connects to the coffee table's finishes. The smaller brass accent adds a different dimension to the piece in order to effectively showcase the exclusiveness of the material and wooden furniture pieces.
---
Offering a turnkey solution, our expert team works with a range of materials to create spectacular furniture pieces in unique configurations of all colours, shapes and sizes. Email connect@craftfurniture.co.za for more information.